Get to know your therapist
"My favorite place is the beach. But not just any beach. I would want to be at a quiet beach where, I literally am not able to see anyone for miles"
"My favorite movies are cheesy comedies. I can watch these over and over and always enjoy a good laugh"
"Every time my daughter grows into an older size of clothing, I freak out. My coping skill for this is to continue having more kids :)"
I personally think that it is vital to "get to know your therapist" not only for credentials and education but to create awareness and trust with the person who will be seating across the couch.
I feel very blessed to have found a job that I love passionately.

Aside from being a private practice therapist. I am a full-time husband to my lovely wife Elizabeth and a father to my beautiful daughter Nola and son Alexander.
We live in Greensboro, NC right near the beautiful battleground park and Lake Brandt. We have two dogs, Riddle and Mr. Buddie. My wife Elizabeth continues to be the pushing force behind the Santos Counseling practice. She helps by providing clerical and administrative support.
The Santos family is very outgoing and community involved – "we love the Greensboro & Winston Salem community". We try and spend as much of our time boarding our canoe out on Lake Brandt, fishing at Oak Island or hiking through the trails of battleground park. And if we are not outside and being active, then more than likely you can find us with family.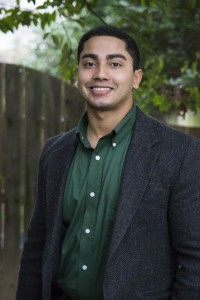 Thank you so much for reading about me
Save
Save