Immigration Waivers/Visa U serving Greensboro and Winston Salem
Need Help With Your Immigration Evaluation?
Welcome to Santos Counseling PLLC, we love that you are here and interested in receiving support with your immigration case.
Our office has worked with immigration attorneys in North Carolina as well as across the U.S in supporting varying immigration cases that include but not limited to Extreme Hardship, VAWA, U Visa, and Cancellation of Removal. 
The process to get started is simple. Below are counselors in the practice that can help with conducting and writing your immigration evaluation. Our counselors work closely with immigration attorneys to ensure that we are as a team doing our best to support you.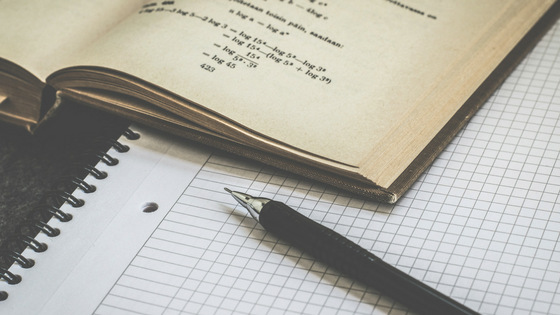 Counselors That Can Help With Immigration Evaluations
Understanding What An Immigration Evaluation Is
An immigration evaluation is a clinical document provided by a licensed mental health professional. The evaluation is focused on the specific immigration case that the client is seeking. Examples of immigration cases include the following:
Cancellation of Removal
U Visa
VAWA
Extreme Hardship
Waivers
Your counselor will take time to provide clear direction on every step of the session. During the course of the sessions, the counselor will document key information, providing if applicable test, engage in research, and work closely with your attorney. The counselor uses the information found to write a lengthy effectively written evaluation which is provided to the client and if needed can be given to the attorney.
The counselor's role in writing and conducting the evaluation is natural and professional. This is a professional and ethical foundation that guides the work of the counselor. What this means in average joe terms is that the counselor will be neutral, unbiased, and write the evaluation based on the information found in the session. 
– We work with local attorneys –
Immigration Counseling (also known as Immigration Mental Health Evaluations or Psychological Evaluations) can be helpful to individuals or family members who are experiencing hardship due to immigration conflict. Hardships can include depression, anxiety, worry, panic attacks, uncontrolled crying, and family strain in the areas of support, education, and finance. Our office works with individuals and families experiencing immigration related difficulties through waivers, provisional waivers, cancellation removals, persons needing mental health evaluations, U Visas, Violence Against Women Act, extreme hardship, and asylums.
If you feel that you may be experiencing hardship or mental stress please feel free to contact me.
Immigration Waivers – For more information on Immigration Waivers click here

Immigration Provisional Waivers – For more information on Immigration Waivers click here

Immigration Cancellation of Removal – For more information on Immigration Waivers click here

Visa U Mental Health Evaluations –  For more information on Visa U click here

Our immigration services focus on Visa U (U Visas), Extreme Hardship, Violence Against Women Act (VAWA), and Asylum in addition to aiding individuals and families with their immigration needs.
Diagnosis: as your therapist I can provide you with a professional and ethical diagnosis.
Immigration counseling services can be received at our Greensboro location. Please give us a call at 336-663-6570 to schedule your first appointment
---
Consejería de inmigración/deportación es muy útil para las personas o familiares que están experimentando dificultades debido al conflicto de la inmigración. Las dificultades pueden incluir depresión, ansiedad, preocupación, ataques de pánico, llanto incontrolado y tensión familiar en las áreas de apoyo, educación y finanzas.

Si se siente usted puede estar experimentando dificultades o estrés mental por favor no dude en contactarme.
Visa U Evaluaciones de Salud Mental – para mas informacion de Visa U haga click aquí

Inmigración exenciones provisionales – Para obtener más información sobre la inmigración 

haga click aquí
Linmigración Cancelación de extracción – Para obtener más información sobre la inmigración

haga click aquí
Inmigración exenciones – para mas informacion de Inmigración exenciones

haga click aquí

Nuestros servicios de inmigracion se centran en la Visa U (Visa U) y dificultad extrema, la violencia de las mujeres act (VAWA), y asilo, ademas de ayudar a las personas y familias con sus necesidades de inmigracion.
La identificacion de diagnostico como su terapeuta que le puede proporcionar un diagnostico profesional y etica. Llame para su cita.
Por favor llame a 336-663-6570 dan para hacer su primera cita.
---
BOOK YOUR FIRST SESSION TODAY!
Save