Hardship Evaluation Training
You are here because you are interested in writing expert immigration evaluations. 
Welcome Friends! 
Thank you for being here:
My name is Juan, I'm a Professional Counselor and consultant. I specialize in helping counselors learn how to build a private practice in the niche, immigration evaluations.
I've successfully conducted and helped hundreds of individuals and families with their immigration evaluations in cases ranging from Waivers to U-Visas. I have worked with attorneys in NC and across the U.S in providing evaluations to individuals in the immigration process.
The courses offered are a collaboration between myself and my colleague immigration attorney, Alexander Eiffe.
Featured Guest on these podcast:
Good Therapy.org Contributions:
Presented the Immigration Workshop to mental health professionals at Universities and Professional Conferences. Juan is a contributor for GoodTherapy.org, the presentation is available for continuing education credits.
Training Details:
The immigration training workshop is a set a courses created to help clinicians learn everything they need to know about effectively writing immigrations evaluations, marketing, and filling a private practice.
There are three unique courses based on your needs:
1. If you need help writing the evaluation. Click Here for the Course.
2. If you need help marketing your practice for the  immigration evaluation service. Click Here for the Course.
3. The final course is all inclusive, everything you need to know about writing and building a private practice in immigration evaluations. This includes the top two courses and bonus materials that help counselors learn everything they need to know to start writing immigration evaluations and increase revenue by $2,000 a month. Click Here for the Course.
The training educates clinicians to understand common immigration cases (U-Visa, VAWA, T-Visa, DACA, Cancellation of Removal, Asylum, and Extreme Hardship Waivers) that counselors may be exposed to, the role of the counselor and attorney during the collaborative relationship, guidance in working with the client from the initial phone call to the evaluation or testimonial, an inside look at how evaluations are conducted and written, and professional and ethical considerations.
If this sounds like something that you find value in register today!
CLICK HERE to join clinicians just like who are interested or are currently working in immigration evaluations.
Joining gives you access to the QUICK START GUIDE to writing powerful hardship evaluations. Each month, you will receive resources that are aimed at helping you build your immigration practice, work with immigration attorneys, increase revenue, and write expert hardship evaluations.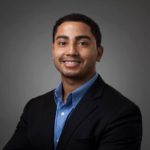 My name is Juan Santos and I am professional counselor and consultant at Santos Counseling PLLC, a private practice that focuses on supporting individuals, couples and families overcome emotional challenges. I was born in the Dominican Republic and grew up in Greensboro, North Carolina. I received my B.S. of Science in Kinesiology degree from the University of North Carolina at Greensboro and my Masters in Rehabilitation Counseling from Winston Salem State University. Currently, I am attending the University of the Cumberland's where I am completing my Doctorate degree in counseling education and supervision. For close to five years, I have been working with immigration attorneys supporting individuals and families with immigration mental health evaluations.
My name is Alexander Eiffe and I was born in Bogota, Colombia and grew up in North Carolina.  After attending UNC-Chapel Hill for my B.A. in Philosophy I obtained my Juris Doctorate from Villanova University School of law.  I have been licensed to practice law in Pennsylvania and New Jersey since 2010, and in North Carolina since 2011.  I am also admitted to practice before the United States District Court for the District of New Jersey, the Middle District of North Carolina, and the Fourth Circuit Court of Appeals.  I have been practicing almost exclusively immigration law since 2012.  To date, I have represented citizens and nationals of over 50 different countries.  While our office predominantly handles family-based immigration we also handle removal defense and employment-based cases.