TEEN TALK THERAPY GROUP
Register for February 2021 group – Today
last day to register January. 28th, 2021
 3 Spots left… Group meets every other Saturday at 4 PM
(due to COVID meetings may be virtual)
Register For The Teen Therapy Group
You care about your teen and want them to live their best life. You want your teen to learn how to be safe, feel confident, express themselves constructively, and love who they are. Teen therapy is led by a counselor at Santos Counseling PLLC who absolutely loves working with teens.
The teen therapy group is pretty awesome! A group of teens come together, share their ups and downs all while learning coping skills to address challenges, and build confidence. The group spends time learning to build strength without feeling judged. Learning to manage negative thoughts while building positive and healthy habits.
Register for teen therapy today.
Why teens come to group therapy:
I want to feel better about myself.
I have a hard time staying positive.
It's sometimes difficult to focus.
I have a hard time finding ways to feel better.
I want to feel more confident. 
I want to have better thoughts.
Why parents choose group therapy:
You want your child to learn how to cope with difficult moments.

You want your child to have a positive self-image.

You want your child to have a healthy confidence and self-esteem level.

You want your child to stop negative habits/behaviors and build positive replacements.
Complete the form to register
Step 1: Complete the registration form,  call the office at 336-663-6570, or email admin@santoscounseling.com.
Step 2: Amber the facilitator for the group, will connect with you to ensure that you are a good fit for the group. During this process, Amber will discuss payment and the details pertaining to the group.
Step 3: Show up and have fun – while learning and growing.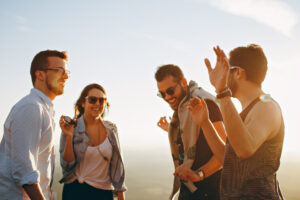 FACING FEARS & BUILDING CONFIDENCE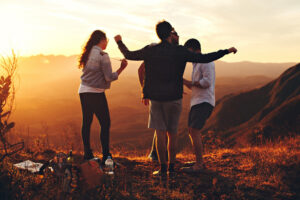 LOVING YOURSELF INSIDE & OUT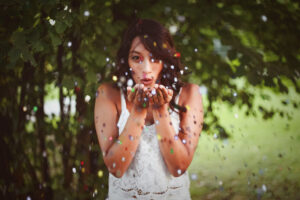 BUILDING HEALTHY COPING SKILLS
Common Questions About Group Therapy
The group fee is $40.00 per session.  All participants must complete registration prior to showing up. Please complete the form on the top of the page or contact admin@santoscounseling.com to register.
The group is for teens ages 13 to 17 years old. As the group counselor, I find it important that those in the group are able to relate and feel comfortable with each other. This often leads to relationships being built and a stronger interest in the therapy group.
Time and Length of Session?
Group meets every other Saturday at 4 PM. Group sessions last 60 minutes. The last day to register is January 28th, 2021.