Greensboro Individual Counseling
READY TO START COUNSELING
STEP 1 : choose the service that best fits your needs
STEP 2 : pick the counselor you feel comfortable with
STEP 3 : schedule the first appointment
We hope that you are excited to get started with counseling! 
Our counselors are experienced, compassionate, and down to earth. Santos Counseling offers online counseling and in-office. It's really up to you. At the of the day, both options have strong research showing that they provide positive benefits. At this point, you probably have an idea of why you are seeking counseling. You may have goals you want to achieve and challenges you desire to address. This is your time to shine. 
Below are just a few of the services that Santos Counseling offers. Find the one that best fits your needs. If you do not see it, that's okay. Give us a call at 336-663-6570 or email (admin@santoscounseling.com). We have an experienced and diverse team ready to support you in the journey of healing, recovering, and creating transformative growth.
OUR CLIENTS SAY
(Counselor) is very good at making someone feel comfortable. It is evident in his combination of professionalism, and care that he is motivated to help you meet your goals and get better.
OUR CLIENTS SAY
Santos Counseling is wonderful. (Counselor) is the type of counselor that can relate to all ages. I have been to other counselors and he is by far the best in the Greensboro area.
OUR CLIENTS SAY
(Counselor) is a very knowledgeable and talented therapist. He is very respectful, and he also makes you comfortable during sessions. He helps me navigate my thoughts and emotions, and equipped me with "tools" I need to rationalize my thought process. I always recommend him to anyone I know who is looking for a skilled, knowledgeable therapist. Sessions with him were the best investment in my emotional/mental well-being. I'm definitely coming back to him should I ever need help.
OUR CLIENTS SAY
"(My counselor) was a great listener and helped me find ways to address my issues. I felt supported and honestly can't wait until our next session!!!
OUR CLIENTS SAY
"I felt comfortable from the first session. (My Counselor) was approachable and accessible. It was easy for me to open up right away. I'm happy that I choose to work with Santos Counseling and I'll certainly refer my friends."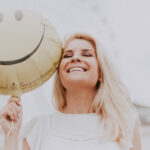 Autism 
Counseling for Autism gives you a unique experience in which you are able to focus on your goals with a structure that can be flexible and open. Our counselors have a background in supporting individuals who are on the Autism Spectrum to learn how to live their best life by focusing on strengthens and utilizing effective clinical strategies to manage challenges. Click Here to Learn More about Autism.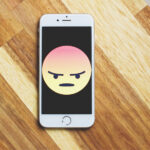 Anxiety Counseling
Everyone has a different version of anxiety. For some, it's nausea that doesn't leave the stomach while for others it's a constant battle of taming thoughts and reducing worry. Individual counseling can be the perfect place to give you space to share your story while building clinical coping skills aimed to help you live your best life. Click Here to learn more about counseling for anxiety.
Counseling For Depression 
Do you struggle with negative or bad thoughts? Do you find yourself experiencing low self-esteem and a sense of self-worth? If YES, then you may benefit from individual counseling focused on supporting Depression. Our office has counselors that hold skill and knowledge while also being regular people that have good days and those that are challenging. Click Here to learn more about counseling for depression.
Healing From Trauma 
Traumatic experiences tend to leave a mark that often causes a person to live their life in a different way. For some it's a daily struggle to manage thoughts connected to the traumatic experience for others it's working to live their best life while feeling a constant pull from the traumatic experience. Counseling can provide a safe space. A place where you build a relationship with a counselor while working on healing and recovering.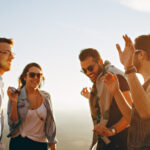 Productive Co-Parents
Parents often want the same thing. To raise kind and respectful kids that will make the world a better place. YET. Yes, there is a yet. Wall and obstacles get in the way. Past relationship conflict that continues to causes issues in the present. Personal issues that hurt interactions. Counseling for co-parents is a structure aimed to help parents learn to put the bullshit to the side and focus on raising awesome kids all while living their best life. 
Bipolar Disorder 
Bipolar disorder is marked by highs and lows. Moments where a person can feel that they are conquering the world and others leaving the person feeling stuck and full of an emotion such as anger or sadness that becomes difficult to manage. Counseling can provide you with coping skills to overcome the difficult days and lifestyle adjustments aimed to help you live your best life even on the days that today seem challenging. Click Here to learn more about counseling for bipolar disorder.
College Counseling
The journey of the college student isn't always a fun-packed weekend with one too many drinks. Sometimes it's feeling alone in your dorm room regardless of how many people are around. It's struggling to catch up and just when you thought you did, you are behind again. It's working to somehow prepare now so that tomorrow things will work out.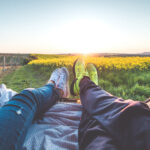 Positive Mindset 
Counseling can be entirely focused on learning to become your best version. Part of this includes developing a healthy mindset aimed to support you in building a healthy mindset that can open new doors. Common clients include those that are seeking to build success in their work, school, and personal life. 
 CHECK OUT OUR COUNSELORS
Step 2:
PICK THE ONE BEST FITS YOUR NEEDS
 Step 3: READY TO SCHEDULE
COMMON QUESTIONS ABOUT COUNSELING
Paying For Counseling
The last we want to do is making the process of counseling difficult. Counseling payments and insurance can be challenging to understand. Each clinician at Santos Counseling has their own policy for which insurance they accept or do not accept. We encourage you to contact the counselor that you wish to work with or check with your insurance company prior to your first session to discuss payment. To help with the process please feel free to call our office and we will walk you through the process. CLICK HERE to see our fees.
Online Counseling
Our office offers online counseling which is also known as online therapy to anyone in North Carolina. Yes, this means persons in Durham, Charlotte, Wilmington, Pinehurst, and every other city in North Carolina. Our counselors are licensed in the state of North Carolina which gives the practice access to help anyone in North Carolina seeking online counseling. CLICK HERE to learn more about online counseling.
Are Online Sessions Confidential
Our practice takes confidentiality seriously. Counseling sessions are confidential and private. Your therapist will discuss details regarding confidentiality in more detail during your session. Our counselors utilize HIPAA compliant systems aimed to provide high standards for confidentiality and privacy.