Our Greensboro Counselors
Meet our Awesome Counselors

Santos Counseling PLLC is excited to add more counselors to the office here in Greensboro. Our goal continues to be focused on providing our city with the very best counseling service.
We have counselors that focus on:
Depression and Anxiety Counseling for teens and adults.
High school issues: college preparation, fitting in with groups and self-esteem.
Marriage Counseling and Couples Counseling.
Groups for teens dealing with depression, bullying, anxiety or adoption.
Counseling for parents seeking peace and balance in divorce or separation.
Middle school issues: self-harm, eating issues, anger, bullying, social problems and study skills.
Conflict and agreement between co-parents and blended families.
Counseling for adoptive families.
Mood disorders: depression, anxiety or bipolar disorder.
Counseling for expecting/new parents.
Addictions: Alcohol, substance abuse or video games.
The list is only the beginning. We hope to continue to grow as a counseling practice with our mission aimed to provide the Triad with our best counseling services.
Scroll down to meet our awesome team of Counselors!
---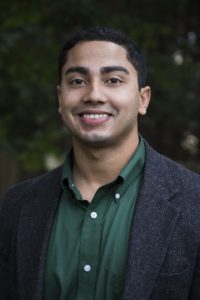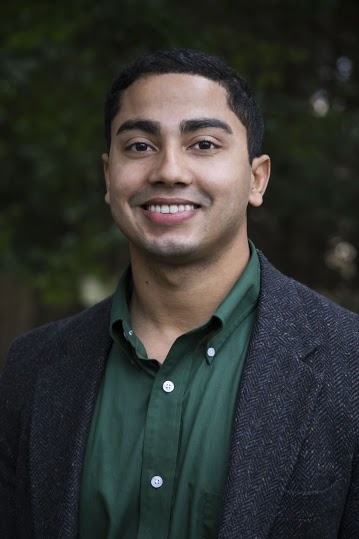 Juan Santos is the owner and lead clinician of Santos Counseling PLLC.
He specializes in helping distant couples, struggling parents, and a little bit of everything in-between.
Juan was born in the Dominican Republic but has lived in Greensboro, NC all his life. He utilizes a blend of strategies with the focus always being on the clients goals and ambitions. Mr. Santos is the author of "Life Without Stress", "ReBuilding Us: A Guide For Healing Your Relationship" and "Couples Workbook; Making Your Relationship Work".
To read more about Juan click here. He has spoken and presented for local new stations that include 102.1 along with providing therapeutic presentations for community agencies and local universities.
"I feel so fortunate to have found a job that allows me to support individuals in their journey of healing."
To schedule an appointment with Juan call (336) 707-1723
Email Juan at juansantos@santoscounseling.com
---
Stephanie specializes in healing relationships, overcoming traumas and supporting individuals with difficulties related to depressive disorders and emotional balance.
Stephanie joined the practice in 2016.
"At times, experiences can often leave us feeling broken, overwhelmed and disengaged from reality. The key to our professional relationship is working together to redefine your outlook on life so that you can achieve clarity and balance in your life. The foundation of my psychotherapy is anchored in honesty, compassion and respect".
Stephanie is a long time resident of Greensboro, NC. She graduated from UNC-Greensboro and A & T University, right here in Greensboro. She strives to collaborate with individuals and families seeking counseling in order to redefine their outlook on life, gain balance, and achieve peace.
Stephanie is a daughter, sister, friend and partner. As your counselor, she will aid you in overcoming the pressures of everyday life and empower you in developing a more meaningful life. Click Here to read more about Stephanie.
Schedule an appointment with Stephanie (910) 916-2902
Email Stephanie at stephaniewoodcounseling@gmail.com
---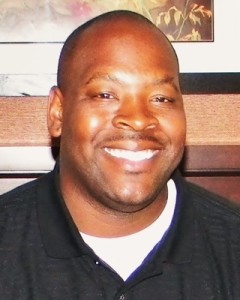 Jeff specializes in counseling adults with depression, overwhelmed parents, and anxious individuals.
Jeff is a Greensboro city counselor. His clients often say that he is insightful, engaging and "hits the nail, right on the head". Jeff joined the practice in 2016.
Jeff holds an array of professional certifications and licenses which stand to distinguish his counseling expertise in supporting individuals and families with difficult life events. Mr. Shaw is a cognitive behavioral and solution-focused therapist aimed to help individuals uncover their true potential and lead a life that is worth celebrating. While we can't change difficult situations of the past, we can work together to better understand and resolve challenges in your life. By applying complementary therapy approaches and techniques, we will unearth long-standing behavior patterns or negative perceptions that may be holding you back from experiencing a more fulfilling and meaningful life. Click here to read more about Jeff.
"If you're looking for extra support and guidance through a challenging situation or you're ready to move in a new direction, I look forward to working with you to achieve your goals."
Call to schedule an appointment with Jeff (336) 397-4960
Email Jeff at Jeffreyshaw.counseling@gmail.com
Save
---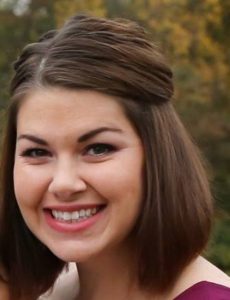 Elizabeth Santos is the engine that maintains our Greensboro Counseling office running and heading in the right direction.
She and Juan met at the University of North Carolina at Greensboro during a service trip to New Orleans that assisted with clean up efforts after Hurricane Katrina. Elizabeth supports the office by providing administrative support, financial management, and calling the major shots. She is also known for her extreme couponing skills! We encourage clients to be weary when visiting the office in case you see her with two oversized binders filled with coupons.